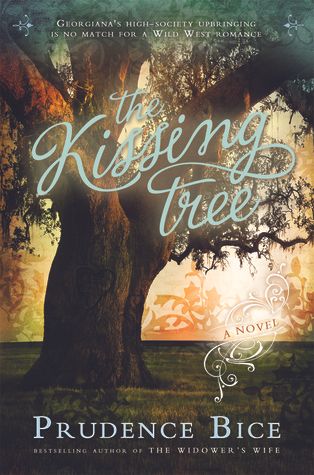 Read from January 9, 2012
to January 13, 2012
Book:
The Kissing Tree
by Prudence Bice
Publication Date: December 6, 2011
Publisher: Cedar Fort, Inc.
Number of Pages: 272
Genre/s: Romance
After five long years, Georgiana McLaughlin returns to the only place she's ever considered home—the same place she stole a kiss from Ridge Carson under the community "kissing tree." But this time he's a man, and reconciling their past is just the beginning. You'll find yourself applauding each new chapter filled with fun, romance, and adventure in this captivating, heartfelt tale of love, friendship, and finding your way back. - From Goodreads
Excerpt: "'There you have it, Ridge Carson.' She beamed down at him, proud she hadn't lost her nerve. 'I've stolen a kiss and you can never have it back!'"
After Georgiana was uprooted from her hometown, Colorado to live in New York, she was forced to leave her old life and friends. Filled with longing and dissatisfaction with her new sophisticated life, the old Georgiana who was outgoing and full of life has become introverted and more reserved. When her beloved grandmother had died, she was finally allowed to go back to Colorado to help his grandfather and to know what keeps her from settling down in New York. She met again Ridge Carson, his childhood friend with whom he had stolen a kiss under the Kissing Tree. And in the beautiful place of pasture and mountains, she will found what she was looking for and finally be with her one true love.
Georgiana is one feisty young woman. She had a simple, happy life with her family and friends but when his father had died in a tragic accident, it had deeply grieved his mother. To cope they had to leave Colorado, because her mother couldn't take living in their home where everything reminded him of his father.
Ridge Carson was described as tall and ruggedly handsome with wavy brown hair, big honey colored eyes and having a sprinkling of freckles on the nose. Yes, I did take note of all of that because I just have to picture him while reading the book.
When they get together, the chemistry was undeniable. What started out as a childhood friendship grew into an enduring love. Their banters were adorable and you could really feel the strong connection between the two of them.

Another thing that's worthy of note is the fact that I was able to stick with the story knowing that I'm more of an urban fantasy/dystopian girl. There's no flying around or vampires biting someone's neck or telekinesis or any of those exhilarating notion. It is simple yet every characters were interesting because they were well-developed. The setting as well has a calming effect to it. The writing made me feel like I was reading a script on a play and it made everything feel so alive and entertaining.
However, there'd be a lot of things that would have irked me in this book as well. Like why everyone has to be beautiful or how naive Georgiana and Ridge about their feelings for each other, when it's just so obvious. The events were pretty predictable too. But I read The Kissing Tree as it is. A light book filled with romance and I found myself having plenty of swoon moments, crazy smiling and outrageous squealing.
Sometimes you just have to let a book be what it was intended to be and The Kissing Tree is one of those books. A sweet and endearing story about family and finding your one true love, this is a perfect read for Valentine's Day.
Cupid's Verdict:
An advanced copy was provided by the publisher at no cost via Netgalley.