Some of you might have noticed that I was nonexistent for the past few days. Aside from the scheduled posts, I wasn't really able to respond to comments and return them back. Our country has once again been the gracious host to another typhoon with a mean streak, and if you would check this
#GlendaPH
hashtag you'd know how a darling she was at being a typhoon.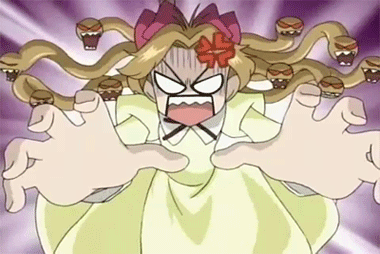 Yep. This is pretty much Typhoon Glenda.
So on Wednesday, it felt like the clouds were on a wide scale pissing contest only when it wasn't enough, they decided to empty out their water baggage on us. The rain along with the wind sounded like waves and it felt like being trapped in an ocean vortex. It was chaotic and wet, and the air enjoyed it too much that it whistled its delight. I can't even freaking whistle but the air did, and it did it wonderfully and effectively (and by effectively, I mean we were pretty scared shitless). It wasn't long before the power outage happened and I was really grateful for the small victories I could consider that day: I had a fully charged phone and I wasn't in Manila so I survived the flooding.
Power outage for 3 straight days brought us back unwillingly in the medieval era and I seriously didn't know what to do with myself. There was no internet, phone lines aren't working, network signals are hard to come by, and to top it all of, there's no water. We're pretty much cut-off from everything and it's a nice change of pace but I would have gone ballistic, if it lasted for more than a week. I even wrote a draft of this post in a notebook, old-school style. This unexpected plunge into the darkness only meant two things, I need to seriously consider buying an ereader (what would you recommend?) and I'd get to read all my dust-collector books on the shelves (yay!).
I managed to finish Miss Peregrine's Home for Peculiar Children by Ransom Riggs and started on Allegiant by Veronica Roth, which kind of murdered my eyes. But I'd still say reading by candlelight is pretty romantic.
You can never have too many Chupa Chups.
This week recap on Smitten over Books:
I reviewed Breathe, Annie, Breathe, a new Contemporary novel by Miranda Kenneally and it failed to impress me.
I waited on Mosquitoland by David Arnold.
I reviewed Some Fine Day by Kat Ross. This fantastic debut is a must-read dystopian novel by dystopian lovers and action-junkie alike.
There goes the recap. So have you ever experienced a nature diss/tantrum that led to a prolonged medieval period stint? How did you manage?